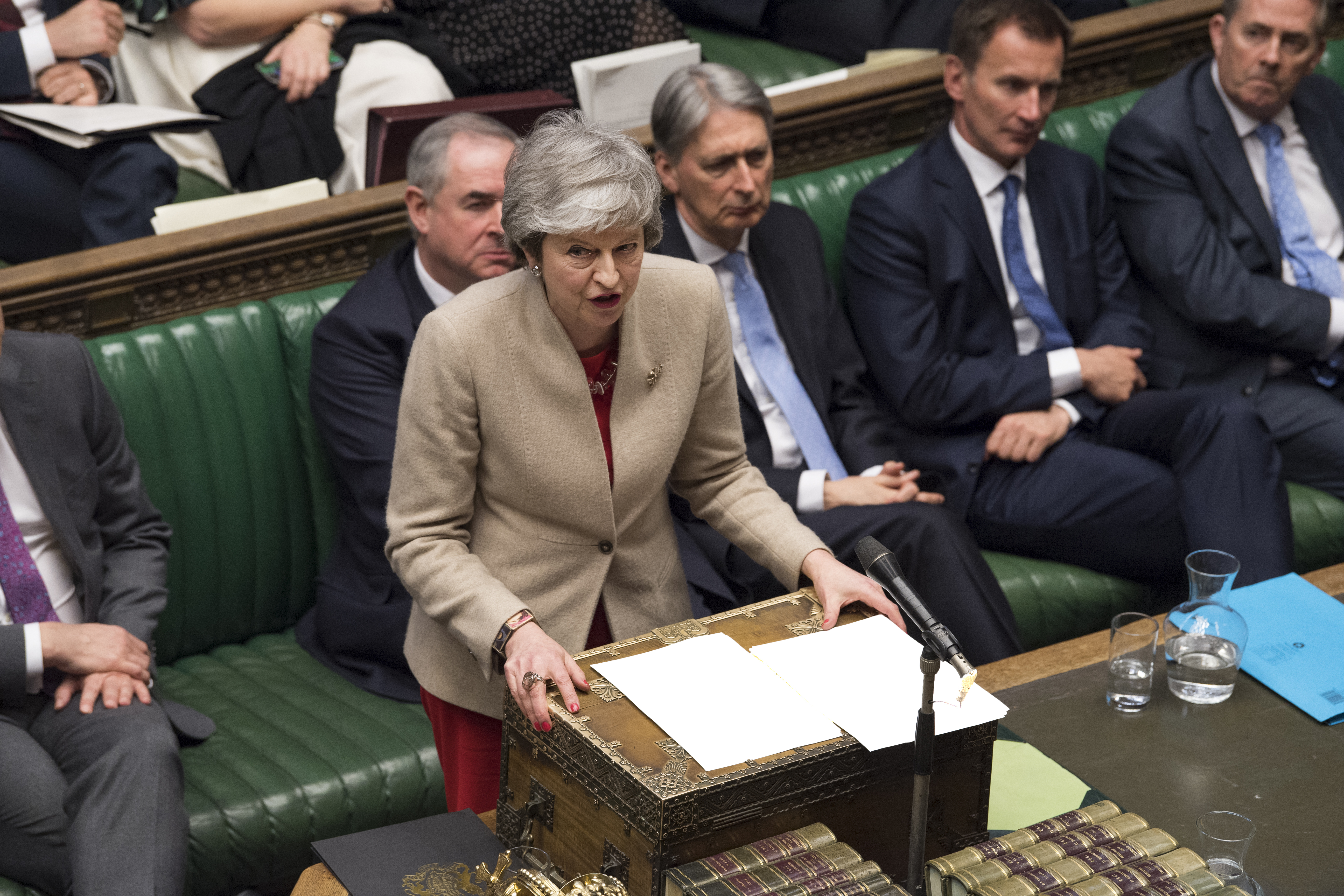 Corbyn said he would be "very happy" to meet May and that he would set no limits ahead of the talks, while reiterating that his party aimed to keep a customs union with the EU, access for Britain to its single market and protections for workers.
If agreement with the Labour leader was impossible, May said, the plan would be to put to a vote in parliament a series of Brexit options, with the government committing to enact whichever idea won support.
"However people voted in the referendum in 2016, whether they voted remain or they voted leave, they didn't vote for lower living standards, they didn't vote to lose their jobs".
MPs such as Boris Johnson now said they would not vote for the Prime Minister's deal.
May's cabinet were holed up in Downing Street from 9.30am until around 6.30pm as the Prime Minister tried to find a way through the Brexit stalemate.
She added: "Crucially, the government stands ready to abide by the decision of the house". She said: "I have always been clear that we could make a success of no deal in the long-term, but leaving with a deal is the best solution".
The group behind the bill, which also includes former Tory chair Dame Caroline Spelman, Commons Brexit Committee chair Hilary Benn, former attorney general Dominic Grieve and Liberal Democrat Norman Lamb, hopes once it has passed the Commons it could be approved by the House of Lords and granted Royal Assent in time for the emergency European Union summit on April 10.
For this to happen, May said, Labour "would need to agree to this too".
More news: US cuts aid for some Central American countries over migrants
Her spokesman said it was possible to cancel participation in the European elections right up to the day of the vote.
This would require another extension to article 50, May said, but added that she aimed for this to not go beyond 22 May, thus ensuring the United Kingdom would not need to take part in European elections.
She revealed her plan less than an hour ago, after an extraordinary all-day cabinet meeting, which started at 9.30 this morning in political mode, with no civil servants in the room.
Though there has been no official response from the European Council, a tweet from its president, Donald Tusk, suggested that they would be receptive to an extension.
The group's chairman Jacob Rees-Mogg said: "I think what was announced today was an attempt to overturn the referendum that wanted a clear Brexit, to do a deal with a socialist who doesn't want Brexit and is not in line with the Conservative Party's manifesto commitments or the referendum".
The DUP has called the prime minister's handling of the overall Brexit negotiations "lamentable".
However, she did not rule out party support for a softer version of Brexit - one that would not include a backstop creating potential internal barriers within the UK. "But it is definitely worth trying", he added.