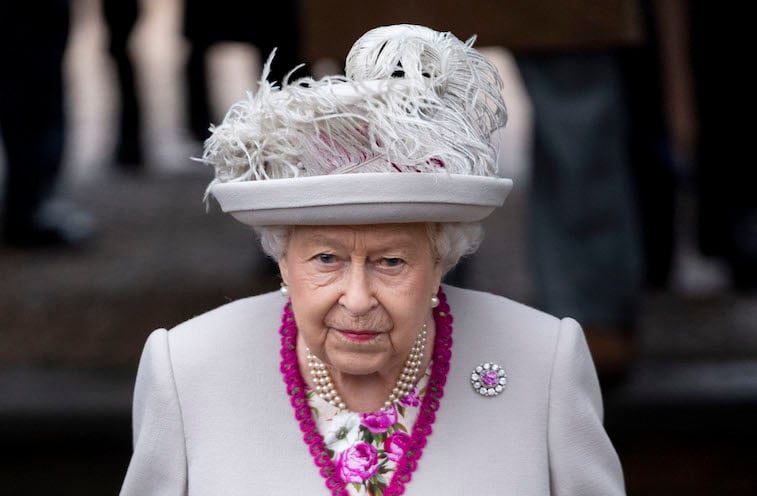 Are tensions running high at the Sussex household as Meghan Markle and Prince Harry prepare for the birth of their first child?
The former actress, who married Britain's Prince Harry previous year, made the comment at a panel event to mark International Women's Day on Friday.
Meghan was joined by influential women including Annie Lennox, former Australian Prime Minister Julia Gillard, Adwoa Aboah, Chrisann Jarrett, and Angeline Muirmirwa to talk about women's issues.
Although Kensington Palace didn't cite a particular reason for more diligent protocols, sources told CNN that the royal family was taking social media precautions given a rise in "racist online abuse" targeting Duchess of Sussex Meghan Markle ever since she announced her pregnancy.
More news: Browns trading G Zeitler to Giants for DE Vernon
"The Trust, of which Her Majesty The Queen is Patron and The Duke of Sussex is President, exists to champion, fund and connect young leaders around the world who are driving positive social change, serving their communities and providing hope, work and self-employment opportunities for others". "She and Meghan are very close and it's all very amicable".
Among the topics Meghan discussed with the panel include how men can be supportive allies and feminists, and how this helps gender equality. "For me it's a tricky one, because I'm not part of any of that", she said when asked if she still looks at Twitter.
'No, sorry no. For me that's my personal preference, ' the expecting Duchess replied. Now with her royal platform, Meghan is able to further espouse her thoughts on feminism alongside the best and brightest women involved in the cause.
She continued as the crowd laughed, "I loved that, so boy or girl, or whatever it is, we hope that's the case". The 37-year-old duchessspoke of the importance of empowering women: "If things are wrong and there is a lack of justice and an inequality, someone needs to say something - and why can't it be you?"