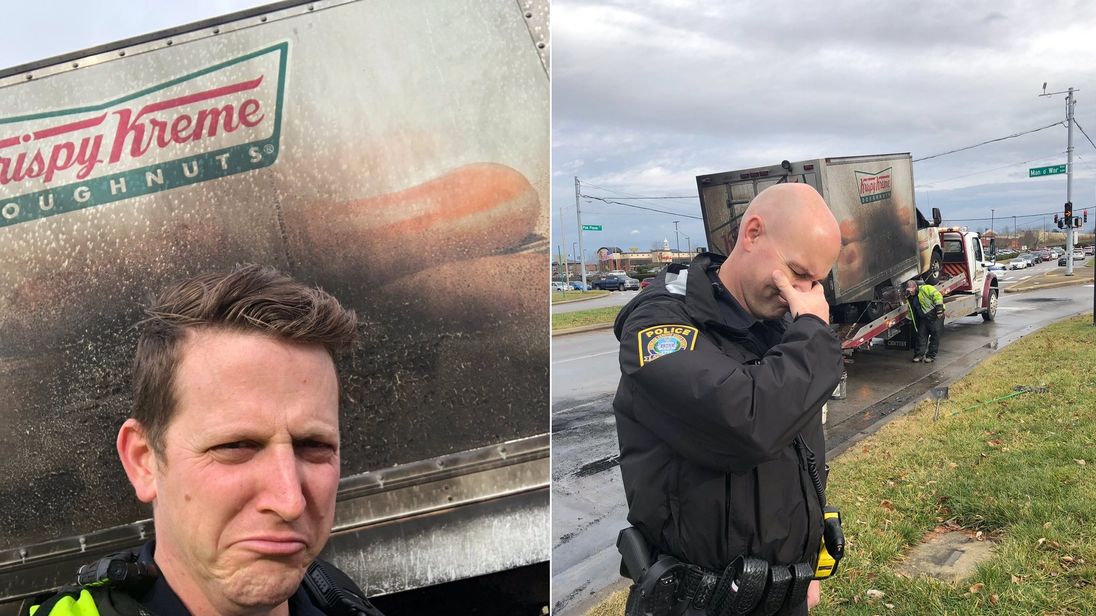 Police officers in Kentucky take to Twitter on the last day of 2018 to poke a little fun at an old stereotype.
After a tweet from the Lexington Police Department mourning the deceased doughnut truck went viral, Krispy Kreme has offered to send the officers more doughnuts.
That tweet was posted Monday afternoon. "Prayers to LPD as they deal with this loss", said the Louisville Metro Police Department.
More news: Newsday, Kim Jong-un warns of 'change in direction'
"We feel your loss". We may call a Donut a Gravy Ring here in Northern Ireland but we can still understand your pain.
"We're thinking of you during this hard time. and have more doughnuts on the way!"
Law enforcement from as far away as Ireland have responded to Lexington Police about the incident. A blue heart appeared next to the text. He noticed some smoke in the cab of the truck and pulled off. Another driver told him the truck was on fire, at which point he got out. No one was hurt.