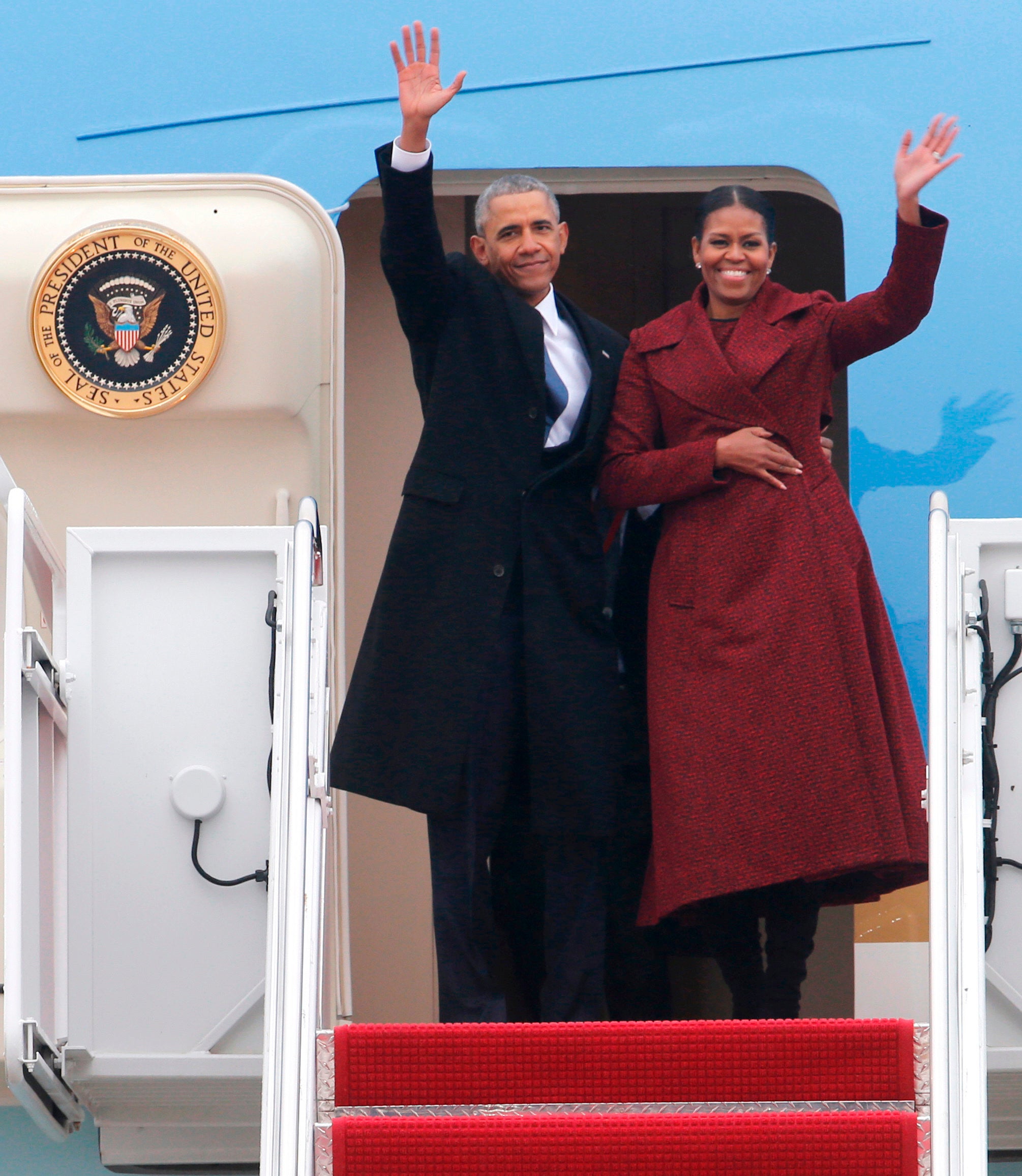 On Tuesday night's "The Tonight Show", Michelle Obama, the former first lady, had some not-so-nice things to say about attending President Donald Trump's inauguration early past year.
"Obama's remark - a phrase borrowed from Ice Cube's 1995 film 'Friday" that is used to smugly dismiss a person or situation - came during an interview with NBC's Jimmy Fallon on "The Tonight Show" late Tuesday.
The former first lady admitted that she left out plenty of good stories from the memoir, largely to speed up husband Barack Obama's reading time.
In her interview, Michelle Obama later complained that her last night at the White House was hard because her daughters made a decision to have a sleepover.
"A lot was going on that day", Mrs. Obama answered.
More news: Geraint Thomas wins BBC Sports Personality of the Year 2018
After a few moments of laughter, Fallon asked "Is that what was going through your mind?" It doesn't matter what you or I think at this point. We're leaving! You've got to take all your stuff, pick it up.
Obama went on to say that Sasha and Malia's friends slept over in the White House the night before, so she spent the morning trying to get everyone out. Groups of tourists thought they were going to the top of 30 Rockefeller Center, but they first got a surprise when the doors opened to reveal these two jumping rope, singing holiday songs, and being all-around goofballs.
Michelle also seemed to mock the gift exchange between herself and first lady Melania Trump, who gave Michelle a large blue gift box from the famous jewelry store Tiffany's.
President Donald Trump's inauguration took place on January 20, 2017.
As the comedian held up the photo of the couple leaving after the inauguration and began to ask her to walk him through her emotions at that moment, she cut him off: "Bye Felicia!".