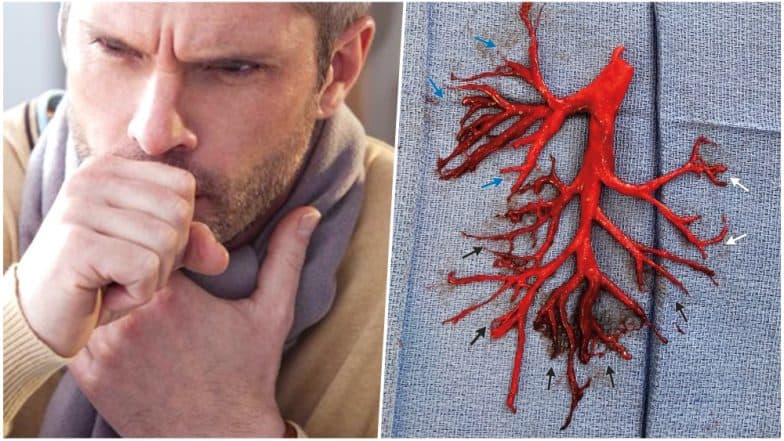 But it's actually a blood clot, coughed up intact by a patient suffering from heart failure.
The mysterious, cherry-red cast resembled a piece of coral, and an image of it has gone viral after appearing in The New England Journal of Medicine.
Per the New England Journal of Medicine, the man was an ICU patient at the University of San Francisco Medical Center being treated for end-stage heart failure. The patient was put on a pump to help maximize blood flow through the body and was administered anticoagulants to make the blood thinner and prevent clots from forming. But then, during an "extreme bout of coughing", the patient spit out an "intact cast" of the right bronchial tree.
It was originally folded in on itself, and the treating doctor, Georg Wieselthaler and his team carefully unfolded it, and were shocked at what they saw.
The right bronchial tree consists of three segmental branches in the lung's upper lobe, two segmental branches in the middle lobe, and five segmental branches in the lower lobe.
Wieselthaler told the publication that it was the man's blood medication that made the clot rubbery and able to survive the trip out his airway instead of breaking up, since blood clots are typically hard plugs of blood.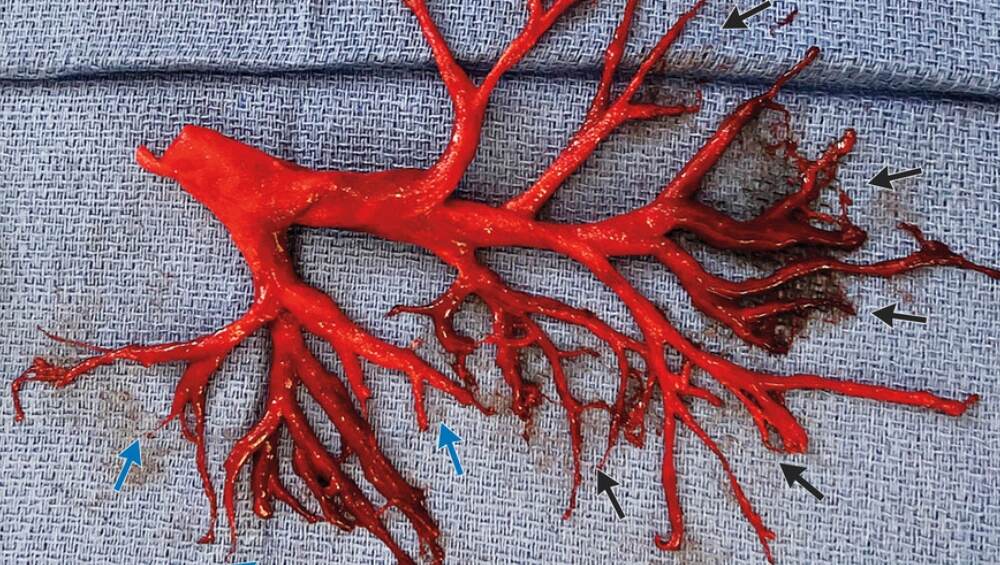 Part of the man's right bronchial tree
"We were astonished", he said.
"It's a curiosity you can't imagine".
One week after extubation, he died from complications of heart failure (volume overload and poor cardiac output) despite placement of the ventricular assist device.
It occurred after the patient had been coughing up much smaller clots for days.
The woman suffered from asthma, and and after two weeks of particularly harsh coughing, herniating her lung so it slipped through her ribs.
Along with blood and mucus, he brought up a his left bronchial tree - a series of tubes that distribute air to his lungs.
More news: Australian researchers develop 10-minute cancer test