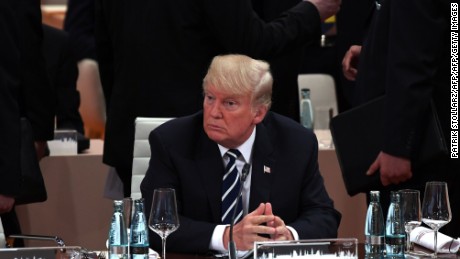 After initially saying that some of the report was "fine", things seemed to be ticking along as per with the US President.
President Donald Trump says he doesn't believe a key conclusion of a US government report on the economic costs of climate change, but economists say the warning of hundreds of billions of dollars a year in global warming costs is pretty much on the money.
The US National Climate Assessment lastv week warned climate change is set to inflict "substantial damage on US lives" and cause "substantial damages to the US economy" which could run into the billions of dollars.
But when asked by reporters about the report's economic predictions, Trump added, "I don't believe it".
The report warned of massive economic losses if carbon emissions continue to feed climate change unchecked.
He said the report addresses the United States, but that it should have also looked at China, Japan and all of Asia.
More news: Russian Federation carries out airstrikes on Syrian rebels for "chemical attack"
Trump also claimed the U.S. is "cleanest" it has ever been. And that's very important to me. And that's very important to me.
Last year, Trump announced his intent to withdraw the United States from the 2015 Paris deal to combat climate change, becoming the first country of 200 to do so. But if we're clean, but every other place on Earth is dirty, that's not so good.
The Fourth National Climate Assessment outlines the potential impacts of climate change across every sector of American society. A tweet he sent out just before the report was released conveys his willful ignorance: "Brutal and Extended Cold Blast could shatter ALL RECORDS - Whatever happened to Global Warming?" In October, Trump said during a visit to inspect hurricane damage in the southern state of Georgia that climate change "is going to go back and forth", rather than be permanent.
After taking office he announced the USA would withdraw from the Paris climate change agreement, which commits another 187 other countries to keeping rising global temperatures "well below" 2C above pre-industrial levels.
The report also said projections of damage could change if greenhouse gas emissions were curbed, although numerous impacts of climate change, like powerful storms, droughts and flooding, have already begun.