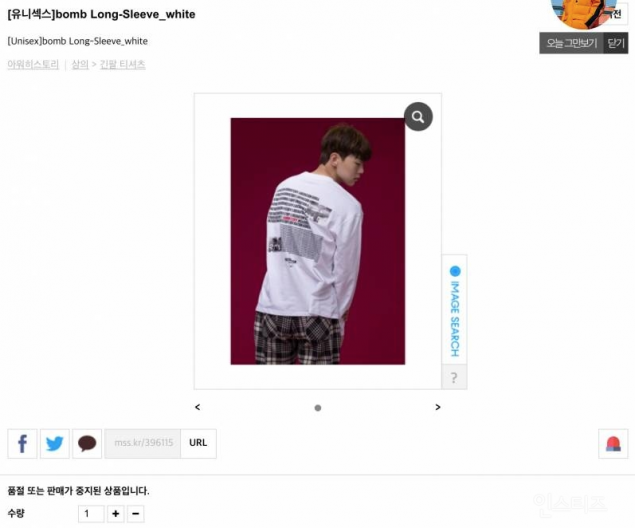 The mega-selling K-pop band BTS isn't so popular with a Japanese television show.
Despite the controversy over the top, some Japanese fans expressed disappointment that the BTS performance had been cancelled.
In October, a Japanese media outlet had reported about BTS member Jimin wearing a shirt that featured a photo of Koreans celebrating liberation from Japanese colonial rule in 1945 and an atomic bomb dropped in Japan.
BTS would be coming on the show to chat with the show's hosts and sing the Japanese version of their song "Fake Love", as well as "Idol", as promised by a promo Music Station aired at the end of its November 2 episode.
BTS, a seven-member Korean pop group, was originally scheduled to perform on TV Asahi's Music Station show on 9 November.
These netizens vented their frustration on online communities by posting that "IZ*ONE get to go on KBS tomorrow, while BTS get cancelled abruptly one day before their appearance on "Music Station", "BTS can't even go on a Japanese music show, but IZ*ONE just won #1 on a Korean music show", and more. We asked about the intention of wearing the outfit to the act's agency and tried to discuss it.
More news: Virat Kohli makes controversial, immature comments
The long-sleeved shirt, worn by BTS member Jimin, also reads "patriotism" and "Korea" while depicting a celebration of the country's liberation from Japan in 1945. A generation of Koreans suffered under Japanese occupation, while hundreds of thousands of Japanese died when the US dropped bombs on Hiroshima and Nagasaki, leading to Japan's surrender.
Both South Korea and Japan are particularly sensitive when it comes to the legacy of World War II.
BTS apologised for the cancellation but made no reference to the T-shirt.
Jimin, 23, was reportedly photographed wearing the shirt a year ago on 15 August, when Koreans mark the anniversary of the end of the Japanese occupation.
The Tokyo-based TV Asahi said it has chose to call off their performance Friday night on its Music Station program after asking the band's agency about the member's intention in wearing the shirt.