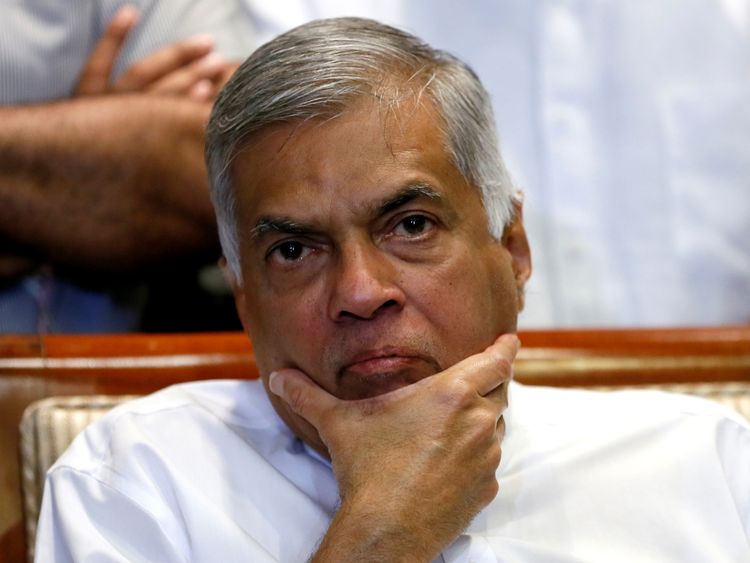 Wickremesinghe told The Sunday Morning in an exclusive brief interview that he remained confident that he would have the numbers to show in Parliament and remain as Prime Minister.
UN Secretary-General Antonio Guterres, voicing concern over the ongoing political crisis in Sri Lanka, urged President Maithripala Sirisena to revert to parliamentary procedures and allow Parliament to vote "as soon as possible".
President Maithripala Sirisena fired Ranil Wickremesinghe as prime minister and named Rajapaksa in a surprise move last week that has drawn criticism from political parties and the worldwide community.
Effective July 2018, access to full reports will only be available with a subscription.
Prior to that, the United People's Freedom Alliance (UPFA) had made a decision to withdraw from the national government with the United National Party (UNP).
The Sri Lanka Muslim Congress (SLMC) party, which has seven lawmakers, said its members had also rejected offers to join the Sirisena-Rajapakse camp.
More news: Merkel looks to Africa to cement legacy
The current suspension of parliament by the president is seen as a key to Rajapaksa negotiating for enough defections.
Leader Ranil Wickremesinghe stated that his party was preparing its next course of action in the event of Parliament not being reconvened this week. Details of the alleged plot have not been disclosed and Wickremesinghe has repeatedly denied the accusation.
Tensions have been building between Sirisena and Wickremesinghe for some time on other fronts too, as the president did not approve of economic reforms introduced by the prime minister. But the president's spokesman Keheliya Rambukwella said he did still does not expect parliament to open before November 16.
A lawmaker from the main Tamil party defected to the Rajapaksa side and was made a minister on Friday.
Rajapaksa, whose government was accused of atrocities and corruption in the final years of the civil war, maintains popularity among Sri Lanka's Sinhalese ethnic majority group, who credit him with ending the conflict with the Tamil rebels.
Wickremesinghe said in an interview with The Associated Press that there is credible evidence that Rajapaksa's party is attempting to buy support in Parliament.