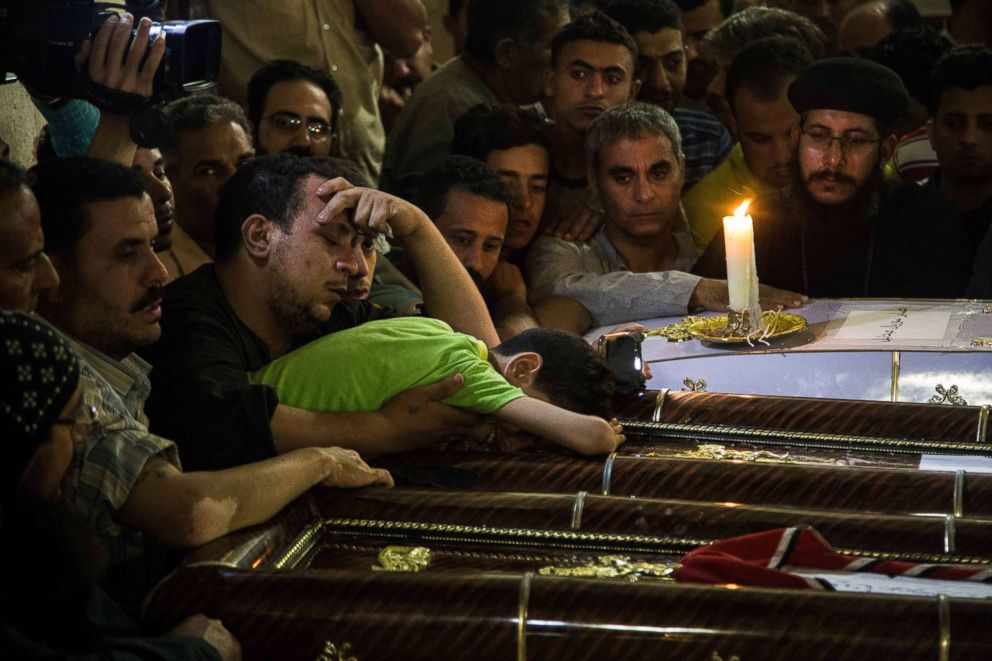 At least seven people were killed and more than 20 others were injured in an attack on a bus carrying Coptic Christians to a monastery in Egypt on Friday, according to a spokesperson for Egypt's Coptic Church.
Later on Friday, an IS-linked website reported that militants in Egypt with links to the group had claimed responsibility for the attack.
"Terrorists attacked their bus on the way to (St) Samwil Monastery in Minya".
In recent years, the northern part of the Sinai Peninsula has seen deadly militant attacks, mainly against security forces.
Egypt's Coptic Christians have repeatedly been targeted by the Islamic State jihadist group.
The Islamic State (IS) killed more than 40 people in twin church bombings in April 2017 and a month later shot dead nearly 30 Christians in Minya province as they headed to a monastery on a bus.
More news: Goldman Sachs and 1MDB: What we learned from first USA charges
"I mourn with great sorrow the victims who fell today at the traitorous hands that seek to undermine the nation's fabric", Egyptian President Abdel Fattah al-Sissi said of Friday'a attack.
In a somber message of his own, Tawadros said in a video clip released by the church that the latest attack would only make the Christians stronger.
Seventy-four people were killed in the attacks in 2016 and 2017 targeting Coptic Christians in Cairo, Alexandria and the Nile Delta city of Tanta.
The Interior Ministry, which oversees the police, said the attackers used secondary dirt roads to reach the bus carrying the pilgrims, who were near the monastery at the time of the attack. The source said authorities were still searching for the attackers.
Egypt's Christians account for some 10 percent of the country's 100 million people.
A similar attack took place in May 2017, when gunmen fired at a bus carrying Christians to the same monastery, killing at least 28 people. Two monks, one of whom has been defrocked, are on trial for the killing of the abbot, Bishop Epiphanius.