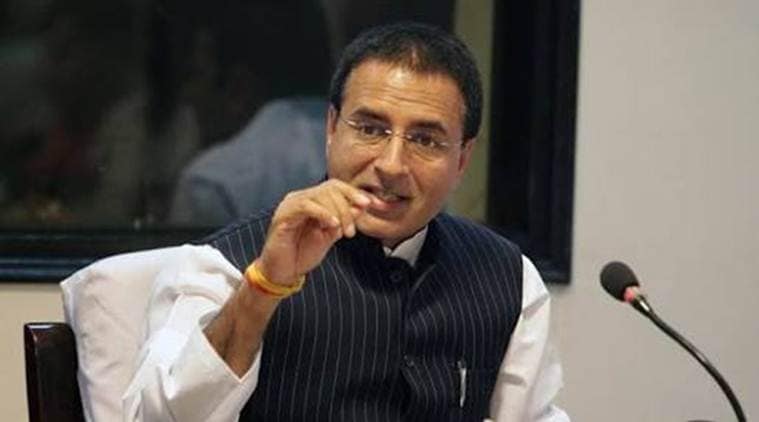 This ordinance was introduced as the Muslim Woman (Protection of Rights on Marriage) Bill 2017, popularly known as the Triple Talaq Bill is now stuck on the floor of the Parliament.
India has banned Muslim men from instantly divorcing their wives by saying "talaq" three times. The laws include allowing men to divorce by simply uttering the Arabic word "talaq", or divorce, three times - and not necessarily consecutively, but at any time, and by any medium, including telephone, text message or social media post.
After the Supreme Court verdict, Prime Minister Narendra Modi's government introduced a bill criminalizing the practice and it was approved in December by the lower house of Parliament, where his party commands a majority.
Describing the practice of triple talaq as "barbaric and inhuman", Prasad said almost 22 countries have regulated triple talaq. But while the police can't grant bail, a judge can - after hearing the woman. However, the case will be compoundable if the wife agrees to a compromise or a settlement is done thereafter, with her consent. The government took the decision after failing to get Parliament to pass legislation on the matter.
The Bill proposes a three-year jail term for a Muslim man who divorces his wife through Triple Talaq, in any form of spoken, written or by electronic means such as email, SMS, and WhatsApp.
In the reworked version, a complaint can be filed only by the woman or her family.
More news: Russian Federation spat over North Korea sanctions at United Nations security council
The proposed law also addresses "nikah halala", which requires the divorced woman to marry someone else and consummate the marriage if she wants to remarry her husband.
However, the Bill did not see the light of day after opposition parties in the Rajya Sabha expressed reservations regarding some provisions of the Bill.
He urged UPA chairperson Sonia Gandhi, BSP supremo Mayawati and TMC chief Mayawati to support the bill in the next session of Parliament for the sake of "gender justice, gender equality and gender dignity".
The Supreme Court in August previous year outlawed the practice that had allowed Muslim men to divorce their wives by simply saying the word "talaq", or "divorce" in Arabic, three times. The Congress-led Opposition, however, had demanded that the Bill should be sent to the Select Committee for further scrutiny.
June 29, 2016: The Supreme Court assures that the practice of "triple talaq" among Muslims will be tested on the "touchstone of constitutional framework".