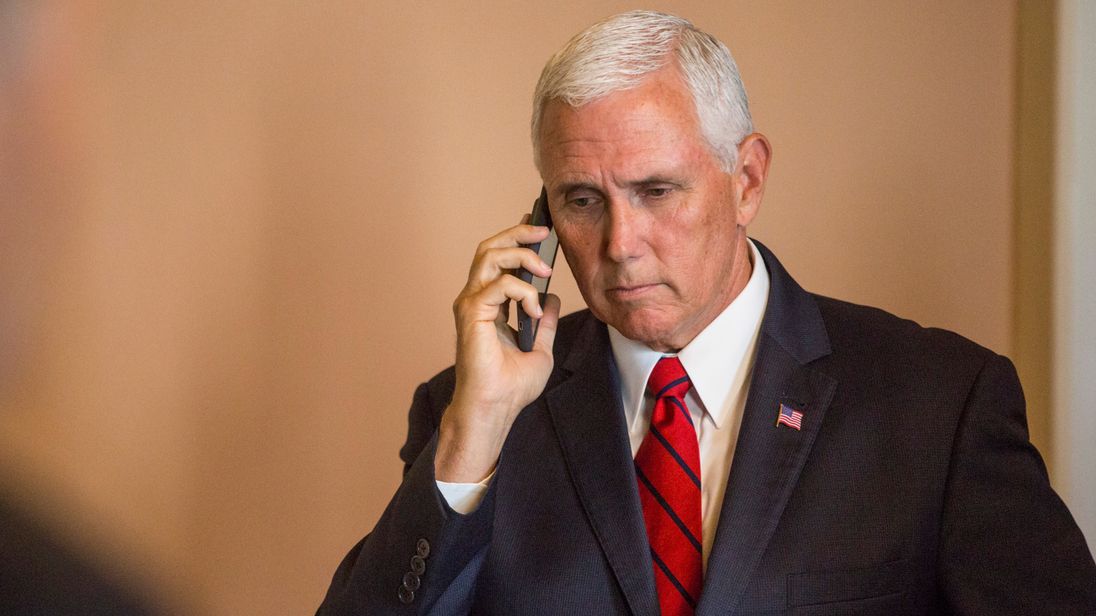 "President Trump is doing for the people of this country".
After the interview, Pence said he had misunderstood the question and asked if he could clarify his answer.
"I know their dedication and I am absolutely confident that no one on the Vice-President's staff had anything to do with this."
He restated that he thinks the essay writer should do the "honourable thing and resign".
His aides are as keen as he is to advance Mr Trump's agenda, he told the programme. "And we are trying to do what's right even when Donald Trump won't".
Both releases are said to have infuriated Trump, who unleashed a string of attacks on Woodward's credibility and dismissed the celebrated author's book as a "work of fiction".
Pence has been regarded as a suspect, along with the Defence Secretary and the Chief of Staff.
Mr Woodward has said he stands by his reporting.
Pence has called on Mueller to wrap up his expansive probe, which is also reviewing whether President Donald Trump obstructed justice as the investigation proceeded.
More news: Alibaba founder Jack Ma to step down as chairman in September 2019
The article - apparently written by a senior Trump official - said "a quiet resistance" within the administration was working to thwart some of the president's "worst inclinations".
The New York Times reported last week that Trump administration officials have considered using lie detector tests to find out who wrote the op-ed.
The Vice President added during an interview with Fox News Sunday that he would willingly take a lie detector test to prove he was not the article's author. "Anybody who would do this, you don't know what else they're saying".
Watch more from Napolitano above, and see Pence on "Fox News Sunday" below.
Asked by "Face the Nation" host Margaret Brennan whether he had participated in any discussions with other Cabinet members about removing Trump from office, Pence replied, "No".
The Justice Department is supposed to make investigative decisions free of political pressure from the White House and the President. "I think the president's concern is that this individual may have responsibilities in the area of national security".
Appearing on CBS' Face the Nation on Sunday, Pence initially told moderator Margaret Brennan he "wouldn't know" and would hope no one in the administration at large was involved in writing the editorial credited to a "senior administration official" and later clarified he was certain no one on his staff was involved.
"What are your plans to sit with an interview with special counsel Robert Mueller?".