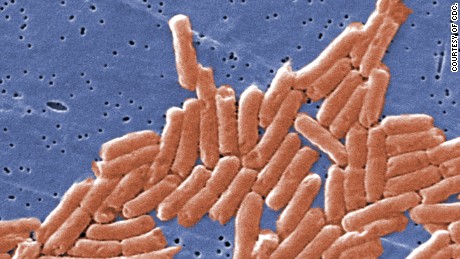 A sign hangs outside the Kellogg's factory near Manchester, Britain March 7, 2016.
The FDA said on Thursday it would follow up with retailers to prevent the sale of the product.
The Centers for Disease Control is warning customers not to eat Kellogg's Honey Smacks cereal after the breakfast was linked to 100 salmonella infections nationwide. Though the official recall notice covers boxes with a date from June 2018 to June 2019, federal health officials now say consumers shouldn't bother checking dates or sizes and just avoid all boxes. The CDC reported that the outbreak has now impacted people in over 33 states. No deaths have been reported.
More news: England captain Harry Kane hurt by loss to Croatia
The agency has said that it has found salmonella stains in unopened and leftover samples of Honey Smacks.
The Kellogg Company recalled Honey Smacks that were within the one-year shelf life, but the CDC warns Honey Smacks with earlier dates may also be contaminated. It says most people infected with salmonella develop a fever, cramps or diarrhea within 12 to 72 hours of being exposed to the bacteria.
The FDA is sending out this reminder because it has learned some retailers are still selling the cereal. Thoroughly wash the container with warm, soapy water before using it again, to remove harmful germs that could contaminate other food. The 15.3 oz. package's UPC code is 3800039103 and the 23 oz. package's UPC code is 3800014810.