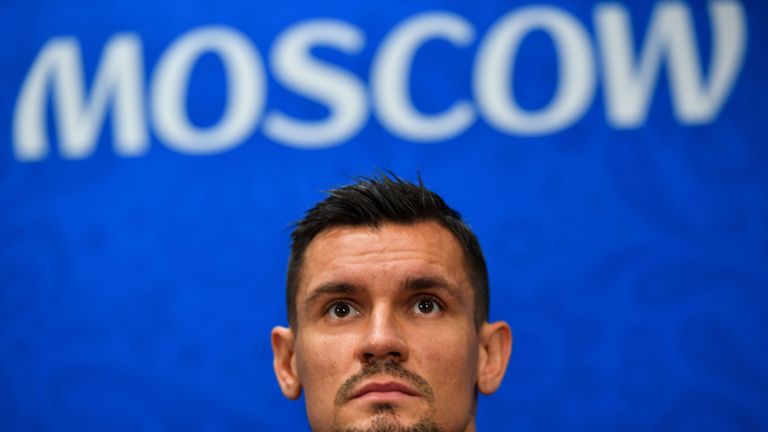 England coach Gareth Southgate said his team need to "suffer" their loss to Croatia in the World Cup semi-finals and understand the opportunity they passed up before pondering the positives from their remarkable campaign.
"But whatever, this is what gets me more motivated to work harder and prove everyone wrong, everyone".
The Daily Telegraph said losing to Germany was "England's worst World Cup defeat". "We will go into this final to win it as we have still not gotten over the [2016] final".
"We had hoped [for this] and we believed in our team, but the feeling when we finally entered the finals can not be compared to anything", said Croatia fan Ivan Kecerin.
"The dressing room is a very hard place at the moment".
"I just believe we can come back another time, and I hope before I die I see England win the World Cup", added Ogunde.
This is an England team which has inspired a level of belief and excitement among the country's population which hasn't been seen in more than 20 years, and it has not gone unnoticed among the squad. "During half-time, I told the players "calmly pass the ball, do not lose your heads".
More news: Thailand Cave Rescue: All 12 Boys And Coach Rescued From Flooded Cave
But a second-half goal from Ivan Perisic and an extra-time victor from Mario Mandzukic ended England's dream of reaching the final and winning a second World Cup for their country.
"It's hard to put that into context now, and a bit too soon".
Southgate said he was unsure if that was the case, but that there was no questioning what the Tottenham striker had brought to the team both on and off the pitch in Russian Federation.
"We were louder, they were carrying us, they picked us up when we were not in control of the game", Dalic said of the supporters.
"You did us proud": The Star pays tribute to England's "brave lions", even though they came up short on a "night of raw emotion".
These are among the most popular words used to describe teams in this summer's tournament, according to research by Cambridge University Press.