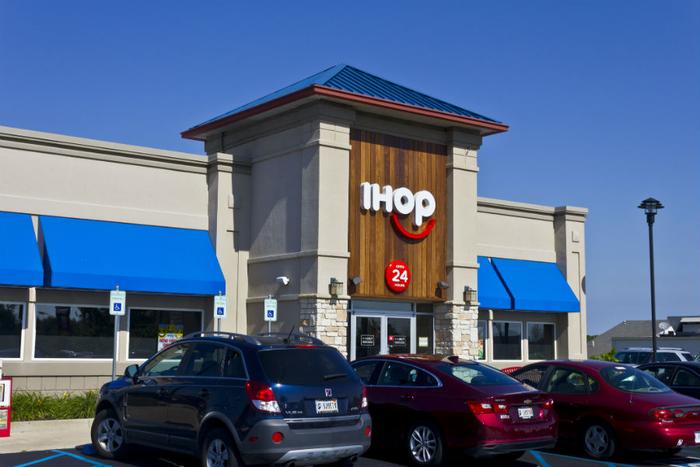 "I'd love to welcome all of America to the world's first "IHOb" restaurant, which stands for the 'International House of Burgers, '" Darren Rebelez said. Broccoli? Bugs? The possibilities were endless.
Naturally other restaurant chains had some thoughts to share on social media about the "IHOb" announcement.
Some dismayed fans just could not understand the need for it. I mean, come on, burgers aren't a breakfast food! For burgers. Go ahead, burger one today. What's next, Burger King becomes Taco King? It's the greatest beef since Pusha T vs. Drake.
When asked if Wendy's was going to let IHOb sell burgers on their block, they responded: "Not really afraid of the burgers from a place that decided pancakes were too hard". Ooohhhhh! Damn! They tweet pretty tough, for a company whose mascot is a little girl. On twitter, they had brunch-goers at the edge of the seats, awaiting the story behind the puzzling change. "Like that, but our cheeseburgers are still better".
Fans were quick to urge Wendy's to throw some more shade, and the PR team was up to the task.
During a call with analysts last month, executives from IHOP's parent company, Dine Brands, highlighted an emphasis on menu innovation as a strategy to boost traffic. Or to save money on marketing?
More news: Trump backs out of G-7 communique, criticises Canadian PM Trudeau
Meanwhile A&W made a decision to jokingly change turn their logo upside down too saying "we don't know what it means either".
When IHOP said it would change its name to IHOb, the speculation ran rampant: The International House of Breakfast, or Bacon, or even Blintzes?
The official account's background image proudly proclaimed "Burgers" but didn't provide a tweet explaining the changes.
There's still no mention from McDonald's. "It shows that we're just as passionate about what we're introducing next as we are about our pancakes", she says.
IHOP announced last week it planned to change its name.
But other fast food franchises are speaking out about this letter swap.