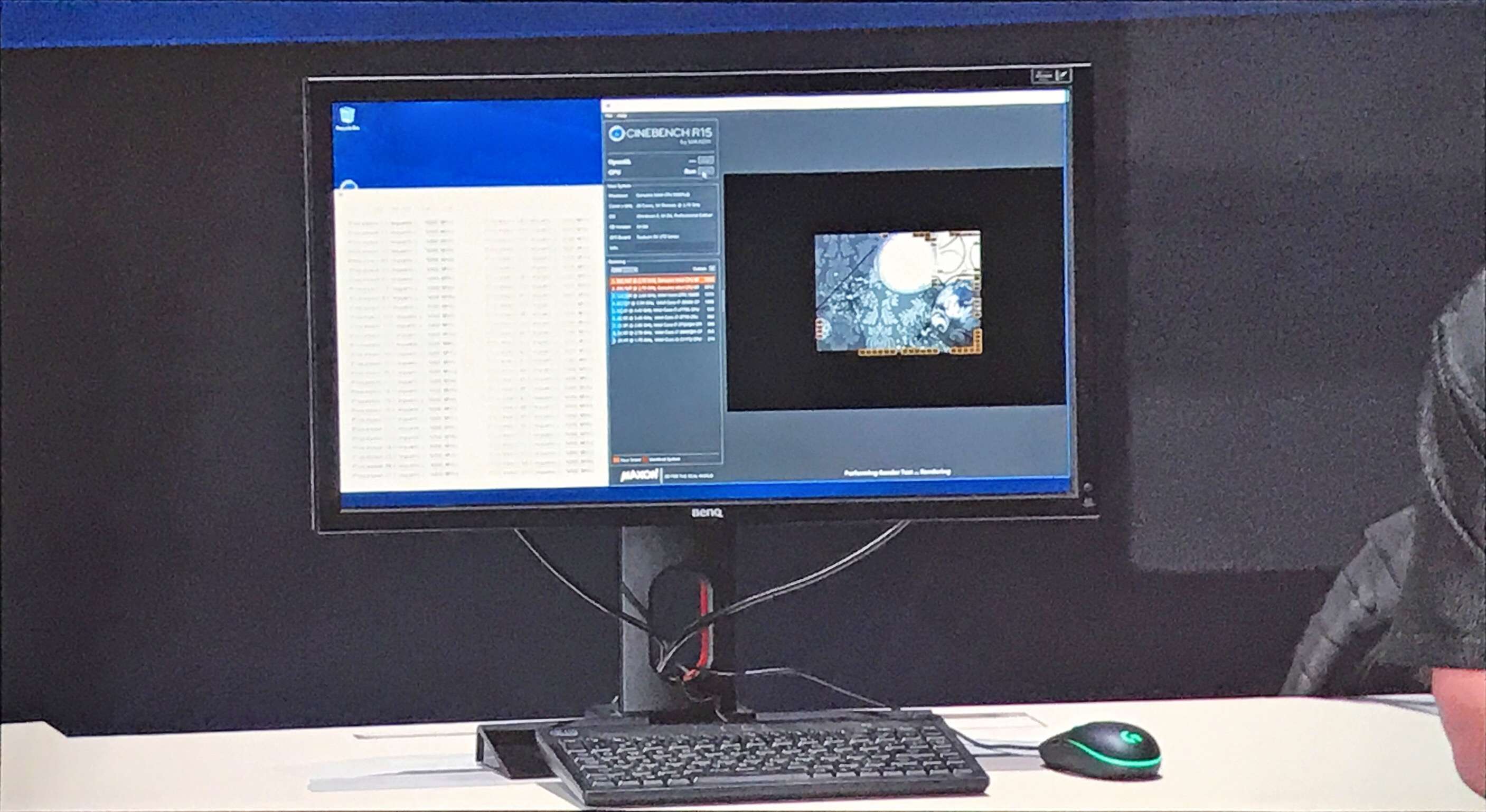 During the keynote, Gregory Bryant, general manager of the Client Computing Group at Intel, also showed off Intel's Core i7-8086K limited edition 5GHz CPU, meant to celebrate 40 years since the launch of the original 8086 - the world's first 16-bit CPU.
The so-called consumer CPU, which will probably cost an arm and a leg, especially since the 18-core Core i9-7980XE goes for around United States $2000, looks a lot like the 28-core Xeon Platinum chip, although that one comes with a much lower base and boost frequency. Although Intel did not reveal any additional details, it demonstrated a 28-core CPU running at 5.0Ghz on all cores. It plans to sell the CPU before the end of the year. If true, this would work out to a 300MHz clock jump across the board compared with the Core i7-8700K's 3.7GHz base, 4.3GHz all-core turbo, and 4.7GHz single-core boost.
Pricing is now unclear as well. But we'd have to see for ourselves if such tech can stand up to the claims. They may be reserved for OEMs and boutique system builders instead of being made more generally available. The product is intended as a limited edition, and we're expecting many gamers (who stand to benefit most from single core performance) will jump at the opportunity to get their hands on an 8086K. But, it did point out that the CPU with all these 28-cores will be clocked at 5GHz.
More news: Sonos targets TV viewers with its new Beam smart speaker
Battery life will also be a big focus for Intel moving forward, and in its quest to achieve all-day battery, it's rolling out new low power display technology. The latter is what the appropriately named Core i7-8086K pays homage to, while simultaneously introducing a couple of firsts for Intel. Properly-built motherboards can handle high TDPs and top-end air coolers are, we've been told, capable of handling up to a 250W CPU.
Still, battery life improvements are always welcome, and if Intel's tech can make laptops last even a little longer, we won't complain (much).