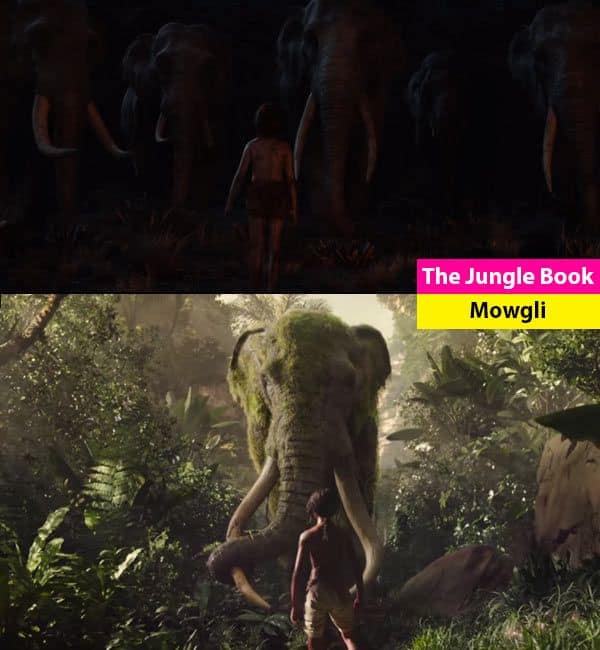 After being postponed for nearly a year, we finally have our first official look at the Andy Serkis directed Mowgli.
The director has unveiled the first trailer for Mowgli, which is billed asa gritty live-action/CG retelling of Rudyard Kipling's The Jungle Book.
In addition to the trailer, Warnes Bros. has also released another behind the scenes video in which Andy Serkis explains about the making of the film and its characters. It's a cast that includes Christian Bale, Cate Blanchett, Benedict Cumberbatch, Naomie Harris and Matthew Rhys they relied on none other than the master of motion capture himself, Andy Serkis to bring this take on the story to life.
Indian origin actor Rohan Chand will be seen portraying the confused but fearless Mowgli with Matthew Rhys, and Freida Pinto.
More news: Hamas Turns Away Supplies From Israel, Including Bandages, IV Fluids and Fuel
Nearly every children's tale has seen a gritty retelling by now, and it's no surprise that The Jungle Book is next.
The trailer also shows off handsome landscapes (in a CGI-meets-live action world) as Mowgli ventures through the jungle with his animal friends - and foes, including tiger Shere Khan (Benedict Cumberbatch) who, in one scene, towers over the young boy.
The story was famously made into a beloved animation in 1967 by Disney and then was recreated as a CGI extravaganza by Jon Favreau in 2016. This should come as no surprise, as director Andy Serkis has become one of the most well-established and beloved mo-cap actors now working today. All but one: the fearsome tiger Shere Khan (Benedict Cumberbatch). "But you have become a man now, Mowgli", Peter Mullan's Akela, the leader of the wolf pack, tells Mowgli.
Mowgli is released in United Kingdom cinemas on October 19, 2018. It's set in 19th century colonial India and it really has that feel and flavour. We can hear Christian Bale's voice saying, "You have only heard stories of the jungle". On the human side, Rohan Chand plays Mowgli.