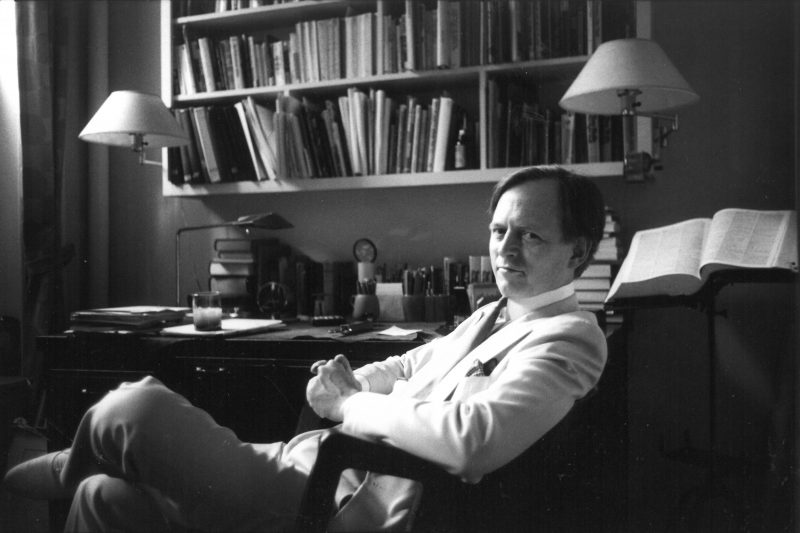 Tom Wolfe, the legendary author behind novels like The Bonfire of the Vanities, The Right Stuff and The Electric Kool-Aid Acid Test has passed away at the age of 87. The New York Times reported that he had been in the hospital after suffering from an infection. Wolfe worked at The Washington Post and the New York Herald Tribune, where he developed "New Journalism", a style marked by interior monologues and eccentric language.
In his use of novelistic techniques in his non-fiction, Wolfe, beginning in the 1960s, helped create the enormously influential hybrid known as New Journalism.
One of the genre's defining moments came when Wolfe was having trouble meeting a deadline for a 1964 magazine story on the hot-rod auto culture.
Published in 1987, it became one of the best-selling books of the decade and has often been called the quintessential novel of the era. In 1979, he published the book The Right Stuff about the Mercury Seven astronauts.
More news: Mike Phelan: Jose Mourinho not replacing Rui Faria a gamble
If you're looking for a glimpse into the mind of Tom Wolfe, look no further than the New York Public Library. It was made into a film in 1983 that lost money at the box office - perhaps due to its more than three-hour run time - but was a critical and Oscar-winning hit that was included in the Library of Congress' National Film Registry five years ago.
Wolfe complained that novelists did not bring enough reality to their books, and while bemoaning the state of American literature, offered himself as an exemplar of what it should be.
A dapper dresser, Wolfe was known for his trademark white suits, homburg hats and two-tone shoes, a style he would famously self-deprecatingly describe as "neo-pretentious". He graduated Washington and Lee University, after he'd turned down Princeton University.
Wolfe lived in NY with his wife, Sheila. They had two children.