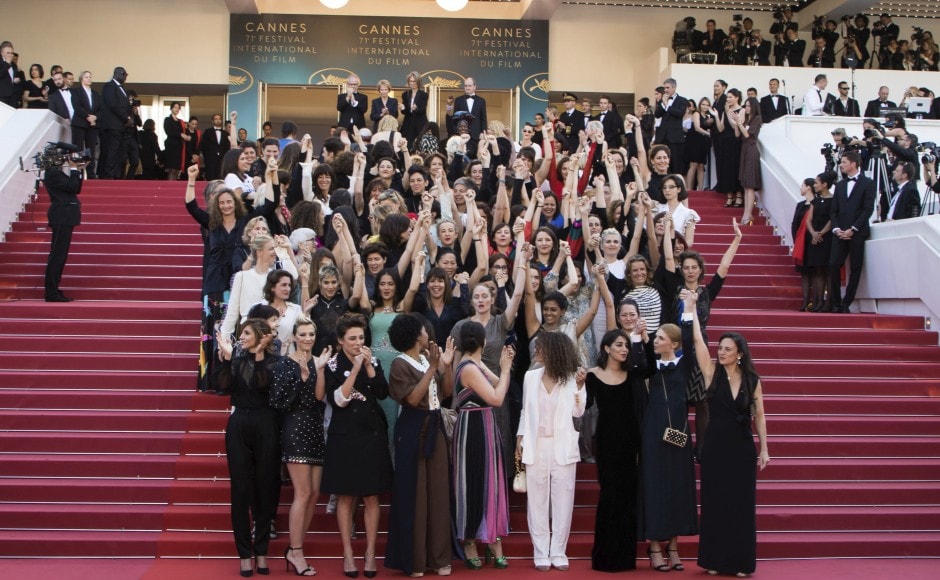 Earlier in the festival, those same steps also played home to yet another sea change at the annual event, as 82 women (including Stewart) marched in support of equality at the festival, which has long programmed films directed by men over those directed by women.
Over the weekend, Kristen, who is a part of the Cannes jury, too, along with more than 80 other actors and filmmakers, participated in a silent protest on the red carpet to highlight gender inequality in the film industry.
After days of walking the red carpet in heels at the Cannes Film Festival, the Twilight star had enough of the no-flats policy at the prestigious festival and made her statement in the best possible way.
Soon, Variety reported that festival director Thierry Fremaux had attempted to clear up the requirements for Cannes red carpets, saying, "Nobody is obligated to wear heels on the red carpet".
More news: Bolton warns sanctions possible for businesses dealing with Iran
Kristen took the shutterbugs by surprise as she removed her black stilettos and walked bare footed. At a roundtable discussion, she had said, "There's definitely a distinct dress code". Covered in crystal shards and metallic embroidery the innovative minidress meshed with Stewart's personal style right down to the simple black heels. You can not come in.' Then (I'm going to say), 'Neither is my friend. People get very upset at you if you don't wear heels or whatever'. "I feel like you can't ask that anymore, but it's still a given", said Stewart. This is not the first time that she spoke about this tradition at the fest.
The actress, who appeared in last year's Cannes competition film "Personal Shopper", wore a sparkly silver mini-dress to Monday's film, which she will be judging alongside jury members Ava DuVernay, Denis Villeneuve, jury president Cate Blanchett, Chang Chen, Robert Guediguian, Khadja Nin, Lea Seydoux and Andrey Zvyagintsev.
Gera's "Sir", which has been selected for Critic's Week, a sidebar of the Cannes Film Festival, will be showcased on May 14, 15 and 16 here. And we stand here today in solidarity with women of all industries'.