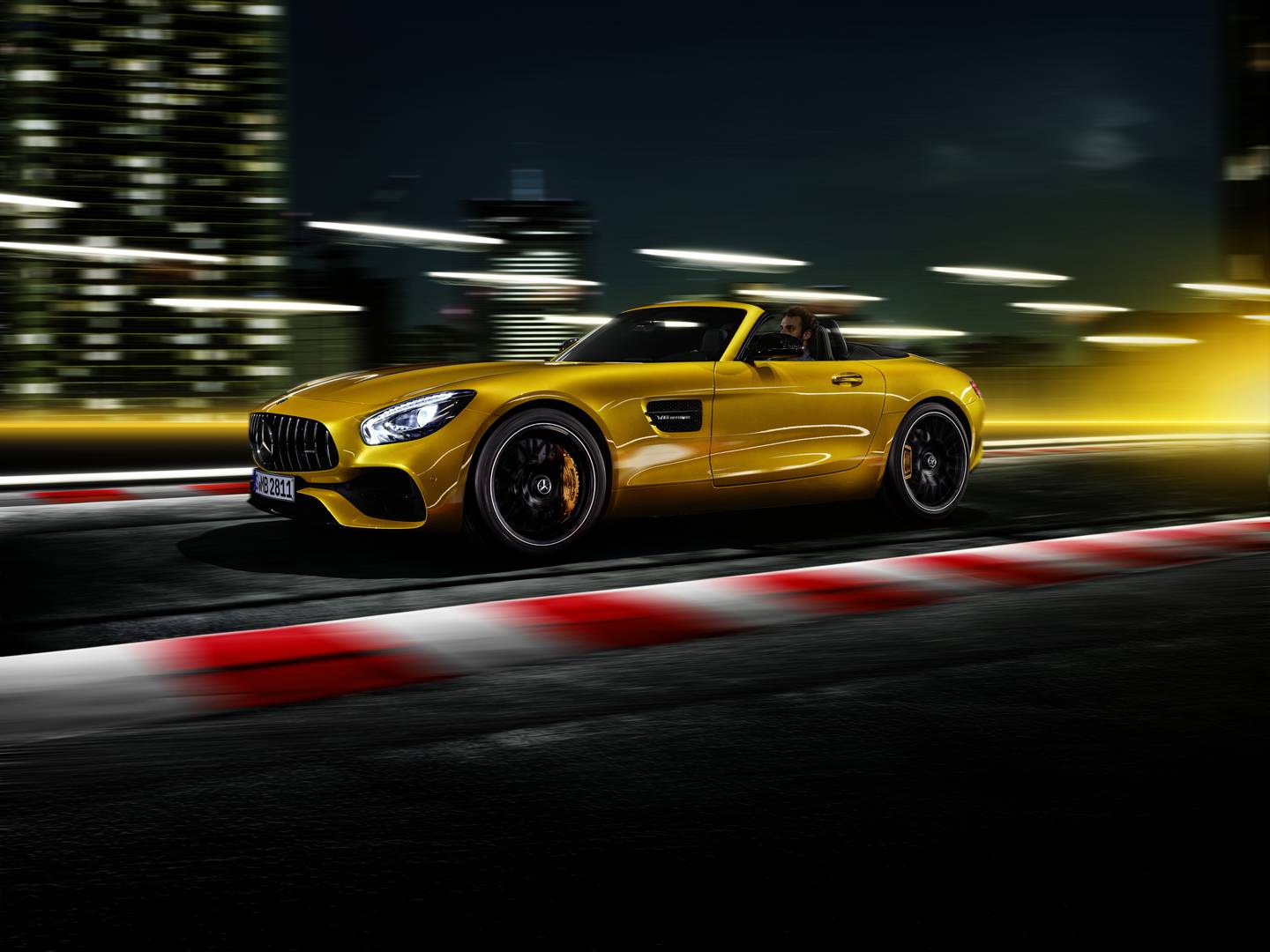 Mercedes-AMG has just revealed the 2019 GT S Roadster which will sit between the lower-spec GT and higher-spec GT C with the GT S serving as a midrange offering.
Visual cues that separate the Mercedes-AMG GT S Roadster from the other variants include inlet grilles for the front bumper, diffuser, and fenders as well as a new trim for the front splitter.
AMG says the GT S Roadster, the third introduction to the GT Roadster line-up, has had modifications made to not only its 4.0-litre twin-turbo V8, but also to its suspension, brakes, design and interior.
The power unit is what really differentiates the AMG GT S Roadster. It's the third variant to join Affalterbach's drop-top sports auto lineup, and it sits between the current GT and GT C in terms of performance and price.
More news: Multiple blasts hit Afghan city, gunbattle underway
Four-wheel steering is also an option; the rear wheels turn in the opposite direction to the fronts at low speeds to aid manoeuvrability, but turn in the same direction at higher speeds to boost stability. The damping is controlled through a switch in the centre console which toggles between "Comfort", "Sport" and "Sport+".
When the Roadster version of Mercedes-AMG's GT sports auto was first announced back in 2016, the company elected not to offer an "S" version, rather leaving customers to choose between the 350kW base model and the more brutal GT C with 410kW and various performance parts from the GT R. The vehicle also comes standard with an electronically controlled locking differential at the rear axle, which is integrated with the rear-mounted transmission. Customers can also opt for the AMG Dynamic Plus package which features active engine and transmission mounts, wider peak horsepower band in the M and Race modes, Dynamic microfibre covered steering wheel and yellow highlights for the instrument cluster.
First deliveries are in July 2018 with the order books open immediately!